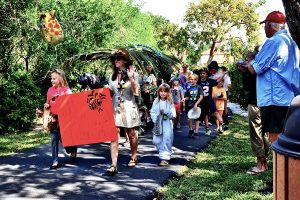 Dear Parents,
Welcome to the 2021-22 school year! Having a strong relationship between school, family and community is important, especially here at The Island School. That is why we would like to have all families join the Parent Teacher Organization (PTO). At this time, due to COVID protocols and a desire to protect our students, families, and community members, PTO meetings have been suspended. Future meetings TBD–stay tuned!
PTO membership is not mandatory but is highly encouraged. I know many of you would like to attend the meetings but can't because of other obligations. While attendance at PTO meetings is advantageous it is not required. The level of participation in the PTO activities is your choice.
Research has shown that students' academic achievements increase when parents are involved in the educational process. Belonging to the PTO is a great start!
Thank you for your continued interest in our school and your child(ren)'s education.
PTO Meeting Minutes, 2021-22
PTO Meeting Minutes, 2020-21
Not Actively Meeting due to COVID
PTO Meeting Minutes, 2019-20